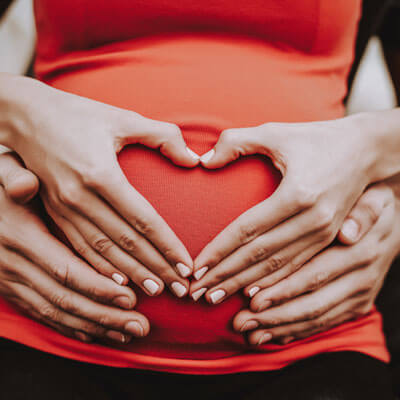 Pregnancy Chiropractic at
About Life Chiropractic
Pregnancy can be an exciting time in a woman's life, though sometimes, pain can put it damper on things. All-natural chiropractic care is a safe and effective way to relieve the pains and discomfort often associated with pregnancy.
We want our bodies to function at as high a level as possible. This becomes even more important during pregnancy. Keeping Mom active, healthy, and active throughout her full term is good for her and her baby. Happy mom, happy baby-that's our number one goal.
NEW PATIENTS »

Frequently Asked Questions
Is Chiropractic Care Safe for Mother and Child?
Chiropractic care is completely safe for both mother and child. At no time is your baby touched. We use gentle, subtle techniques to improve your health and well-being without placing you at any risk.
Why Do I Need Chiropractic Care During My Pregnancy?
Pregnancy creates a host of changes in your body as you gain abdominal weight and size. This may lead to muscle strain and nerve impingement, causing headaches, low back pain, mid back pain, lower abdominal pain, and leg pain.
Chiropractic removes the impingement, relieving the pain. Women who receive chiropractic care throughout pregnancy often report fewer complications during labor and delivery. Chiropractic care also helps keep Mom calm, relaxed, and happy.
What is The Webster Technique?
The Webster Technique is a special prenatal chiropractic technique designed to correct alignment problems in the lower spine and pelvic region. These adjustments give the baby room to move into an optimal birthing position, allowing mom to give birth safely and naturally.
Will Chiropractic Care Hurt Me or My Baby?
Your baby is not touched at any point during the adjustment. Chiropractic care provides natural relief for your pain.
Your doctor
may also give you stretches and exercises to do at home to help you feel better and prepare you for delivery.
Preparing for Baby
We're excited about the coming addition to your family! Let us help you enjoy this special time by staying happy, healthy, and stress-free. Contact us to book an appointment.
CONTACT US »
---
Pregnancy Chiropractic Fishers IN | (317) 913-1812